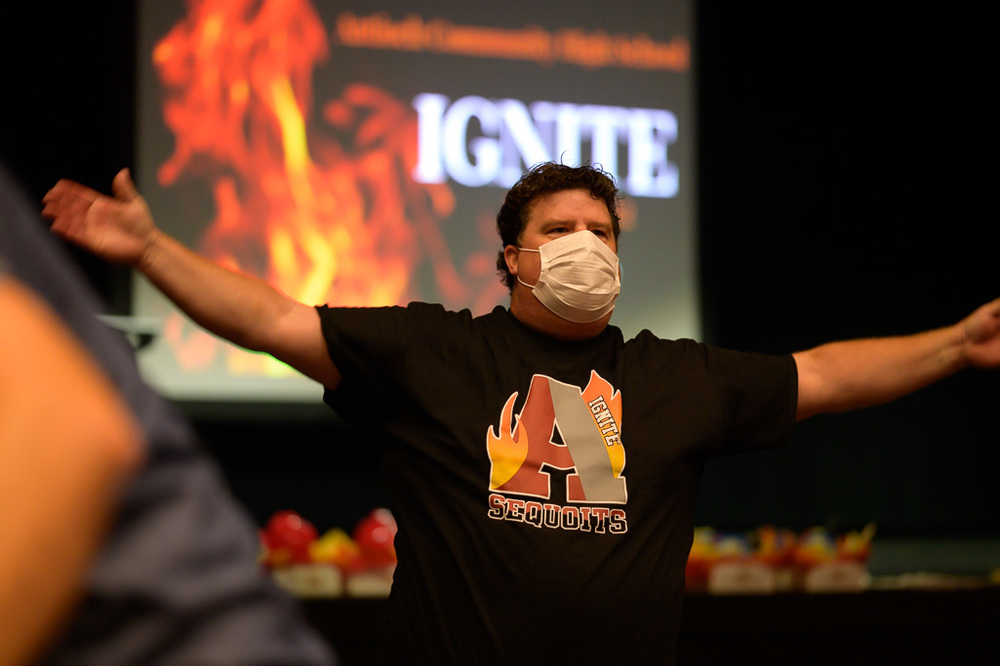 We're Back!
Samuel Worden
Wednesday, August 11, 2021
Antioch Community High School
We're back, y'all! Faculty and staff met at the new District 117 Field House at 7:30AM on August 11th to officially commence the 2021-2022 school year. Spirits were high and masks were on as we discussed how to make this new year the best one yet. We have one more institute day for staff on Thursday before 9th graders come in on Friday, and everybody returns on Monday!